Google Analytics 4: how does tracking look in a cookieless world?
The recent rollout of Google Analytics means much more than just a standard update. It's a complete paradigm shift in how data is collected, analysed, and used to guide business decisions. Find out more about how the new version can help you be prepared for a cookieless world.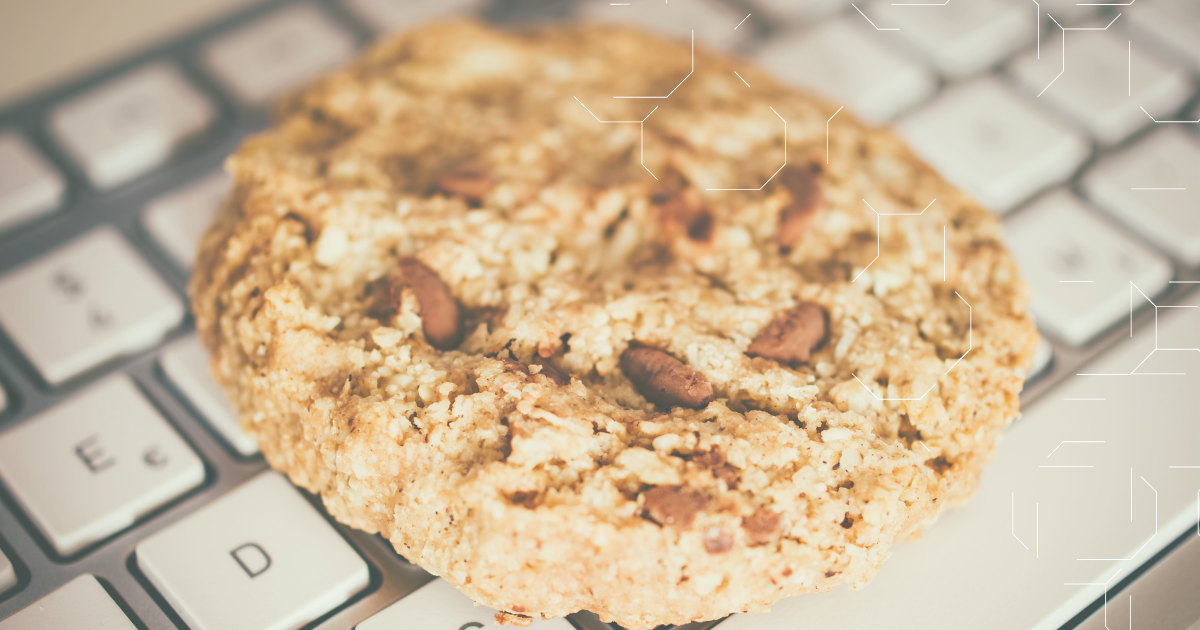 You've probably heard the big news – Universal Analytics (UA) will be phased out by Google next year in favour of Google Analytics 4.
The older version was built for a different time, when brand experiences relied exclusively on a single platform and the collection and sharing of people's data wasn't regulated as strictly as today.
With all the changes surrounding the analytics landscape, you might be wondering how you'll gather the data you need to build successful campaigns without relying on third-party cookies. This article is for those who want to hear more about cookies and the importance of the last generation of Google Analytics in a privacy-first, cookieless world. If this is you, keep reading.
What are cookies and why do they matter?
Today, you can't visit a website without getting one of those well-known notifications. You know what we are talking about: "This site uses cookies…"
So big chances are you already met with the term "cookie", or "magic cookie" as it was originally named.
What you need to keep in mind is that they are small files that a website places on a user's device, aiming to improve the website's functionality. Cookies can help users stay logged in to an account, remember their preferences, and even record items in their shopping cart.
However, in the last period, the focus was mainly on third-party cookies. They are created by a website other than the one a user is currently on and are usually used for retargeting ads, so marketers can track potential customers as they move from site to site.
Even though they are useful, they're considered more invasive than first-party cookies from a privacy standpoint. As a result, many businesses have already shifted to alternative tracking methods in preparation for a cookieless future.
Why this approach?
As we mentioned before, even though cookies are widely adopted on the web, they pose a privacy risk. In 2011, a law was introduced to ensure that website users were given the freedom to accept or decline cookies.
The EU Cookie Law
Directive 2009/136/EC, which became known as the Cookie Law, meant each country in the EU needed to set laws about cookie tracking. In general, the EU Cookie Law requires websites:
To let visitors know that your site uses cookies
Explain how the cookie data will be utilised
Provide visitors with some means of accepting or refusing the use of cookies
In some cases, websites can declare that they use cookies, but the only alternative for users not wishing to consent is to leave the site. This means that not every visitor to a website that uses Google Analytics will consent to the cookies needed to track them.
Google Analytics data is increasingly only reporting on a subset of visitors to the website – those who specifically agreed to cookie tracking. This results in gaps in the data that is being recorded, but the new generation of Google Analytics is prepared to face such challenges.
What should you do?
1. Get familiar with Google Analytics 4
The new generation of Google Analytics is designed to address the needs of a cookieless future. It clears problematic third-party cookies and relies on first-party cookies to track data, which makes it compliant with new privacy laws. Getting acquainted with the new interface might be a good start and should make it easier for you to prepare for the future by transitioning to a cookieless marketing strategy.
2. Run both versions of Google Analytics together
With all the changes ahead, getting your data strategy right could be the difference between business survival and exponential growth. Your next move should focus on setting up a GA4 property alongside your current Google Analytics implementation. This way, you will give yourself the best coverage of data. For instance, the latest version of Google Analytics might fill in some gaps in user behaviour that are caused by users not accepting cookies.
3. Set up event tracking
In Google Analytics, an event means any interaction a user has with your page's content. Since GA4 will provide you with data based on events, setting up event tracking is essential. As a result, you'll be able to quickly see which of your links visitors are clicking on the most. You can track different events on your website and you can monitor various types of interactions – from how many times an individual video is played to how far a user scrolls down a page.
4. Identify your most successful content
You'll still be able to see how often visitors view specific pages on your website so you might want to benefit from that. This type of data can help you identify and harness your most successful content.
You can keep an eye on many things – the pages on your website that get the most traffic, a particular product category your customers are most drawn to, or even a type of content your audience seems to be most interested in. After exploring such data, you'll know where to concentrate your marketing efforts.
Bottom line
The shift to cookieless marketing is a big challenge, but it has to happen. Make sure you follow the steps mentioned before and you'll still be able to use Google Analytics to make data-driven decisions for your marketing strategy.
If you want the latest analytics technology available for measurement, upgrade to Google Analytics 4. There's no reason to wait. Braidr is here to support you in your new measurement journey. Get in touch with our team today.
Enjoy the article?
Considering sharing with others