Badly managed data can destroy your
Badly managed data can destroy your business. Well managed data will destroy your competition_
HI
Hi, we're Braidr – your new Chief Data Officer. We model, protect, and unlock the potential of all of your marketing data. The upshot? No regulatory risks, no question mark around your marketing numbers, and data at your fingertips to make smart business decisions at every turn.

Businesses of all sizes in every sector are capturing unprecedented and exponential quantities of customer data across all systems. It's a big responsibility, and an even bigger opportunity.

We work with start-ups who think big, and big companies who think like start-ups. Since you're here reading this, you probably qualify.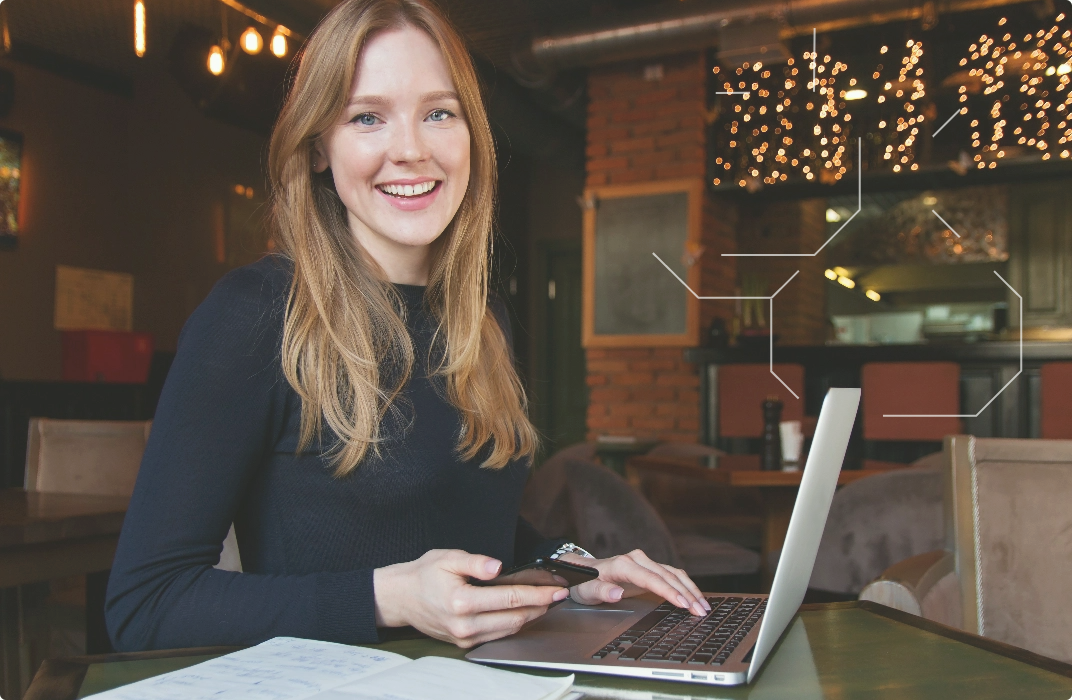 CLIENTS
DATA BUSINESS
You are in the data business_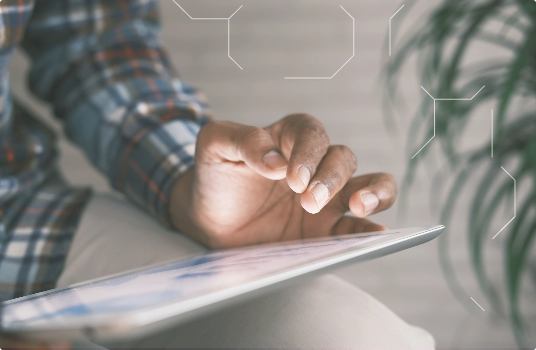 10 years ago, all businesses had to adapt to viewing themselves as a technology business. The paradigm has shifted again. Every business is now a data business. And every marketer is now a data practitioner.

From GDPR and ePrivacy Regulation, to a post-cookie future, getting your data strategy right could be the difference between business survival and exponential growth. We already work with some of the world's leading brands to transform data into a competitive advantage, what can we do for you?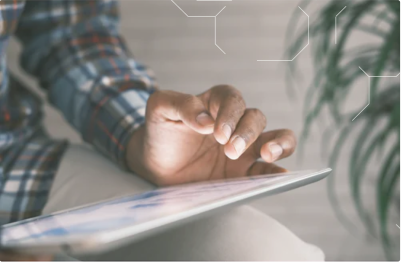 DATA SOLUTIONS
Delivering data solutions for a privacy-first, post-cookie world_*
*If you do know what this means, you know you need to talk to us. And if you don't know what this means, you really need to talk to us.
BY MARKETERS
Data solutions
by marketers.
For marketers_
Braidr is a next generation marketing technology company, transforming data into business growth. Born on the front line with a sharp focus on the bottom line, Braidr comprises a smart team of marketers, strategists, analysts, and engineers who know how to transform your marketing data into growth currency.
---
From integrating all data into a single source of truth to complex machine-learning applications, Braidr weaves disparate data strands into powerful decision-making assets. Revolutionizing your marketing returns, transforming your customers' experiences, and delivering on your data compliance responsibilities, it is clear to us - and our customers - that this approach is changing so much more than marketing.

Whatever your business goals, data and
technology are essential levers to deliver
omnichannel marketing success_
DATA SERVICES
Discover our data services_
Data Strategy
Maximize the value of your data by taking control of your collection processes and enabling data-driven decision-making.
Data Architecture
Build the infrastructure you need tomorrow, today. Prepare and respond to the need for speed, flexibility, and innovation.
Data Analytics
Make sense of the data you own. Define, track, and enable action on your business KPIs.
Data Science
Use the power of machine learning to supercharge your decision-making. Don't guess the future; predict it.
Data Strategy
Plan for a future that puts data at the heart of all digital marketing decision-making_
Getting your data strategy right can be the difference between success and failure. We can help you achieve business success through the implementation of a clear strategic data vision and a detailed understanding of all of the connecting parts that will bring your data to life. Braidr can assist you with:
Data-driven strategic planning
Data governance
Implementation roadmaps
Marketing technology
Measurement frameworks
Data Architecture
Build a marketing framework that embraces flexibility, speed, and accuracy within a robust tech structure_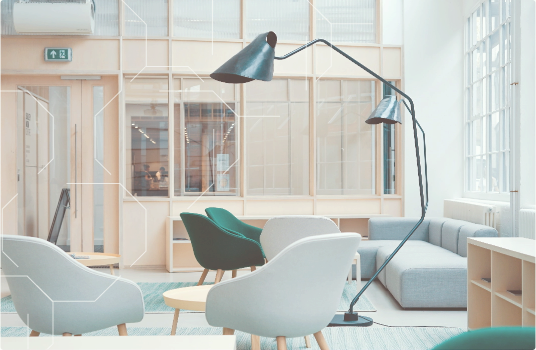 Data architecture is the foundation of any data strategy. Built from a set of principles that are made out of specific strategies, rules, models, and guidelines, robust data architecture shows your company's infrastructure how data is acquired, transported, stored, queried, and secured. Braidr can assist you with:
Website & app tracking
Automated reporting & dashboards
Privacy management
First-party data solutions
Customer data platforms
Marketing technology implementation
Marketing automation
Data Analytics
Turn your data into digital currency through the insight and analysis your business needs_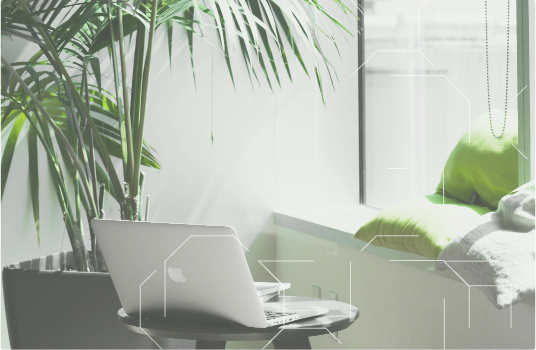 If you want an edge over the competition, then ensuring your data solutions are firing on all cylinders is intrinsic to success. Collecting, connecting, analyzing and the modelling of data goes beyond technology and human smarts. It turns your valuable data into digital currency.
As a data-first business, we know the potential value of untapped data is huge. Braidr can assist you with:
GA4 implementation
Web and product analytics
Implementation and management
Tag management
Data visualization
Data Science
If content is King, then data is Emperor. Convert the assets you already own into powerful results_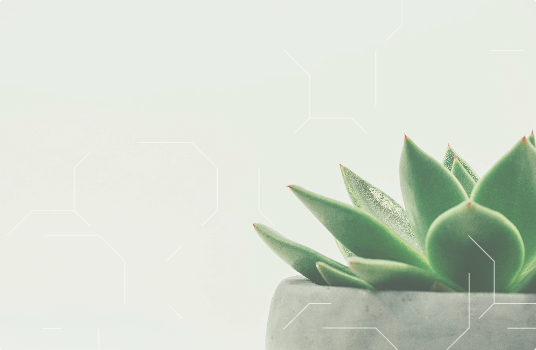 Data is an asset you already own. Our data scientists are experts at wrangling gold mines of information and Big Data to spot trends and patterns that can transform business performance by facilitating smarter decision-making. We will enhance your problem-solving capabilities so you can focus on business growth. Braidr can assist you with:
Data modelling
Social media mining
Data segmentation
Data-driven attribution
Marketing & competitor intelligence
Statistical forecasting & predictive modelling
Our name is an abstraction of our
process: we blend strands of data to
create new structures, more valuable
than the sum of their parts_
THE BRAIDR DIFFERENCE
Supercharge your returns_
Whether you require a martech team as a managed service or have a specific project requirement, Braidr will help to turn your data into digital currency - from raw data to complex solutions; from cost-effective deployment to full system integration.

Every Braidr client is assigned a Data Strategist - your own data architect - who will create the data solutions that best suit your business needs, empowering you to take ownership of the dataverse and to supercharge your returns.

CASE STUDIES
CASE STUDY
New product success prediction modelling with a large ecommerce retailer
Expand fullscreen
CASE STUDY
Advanced customer data segmentation for Bonmarché
Expand fullscreen
CASE STUDY
Elevated measurement through UX insights for Telehouse
Expand fullscreen
Put insight behind every marketing decision_
Contact us