Getting ready for the cookieless future – Customer-centricity: first-party data
The final days for third-party data are here. In this new beginning for your business, first-party data plays an essential role.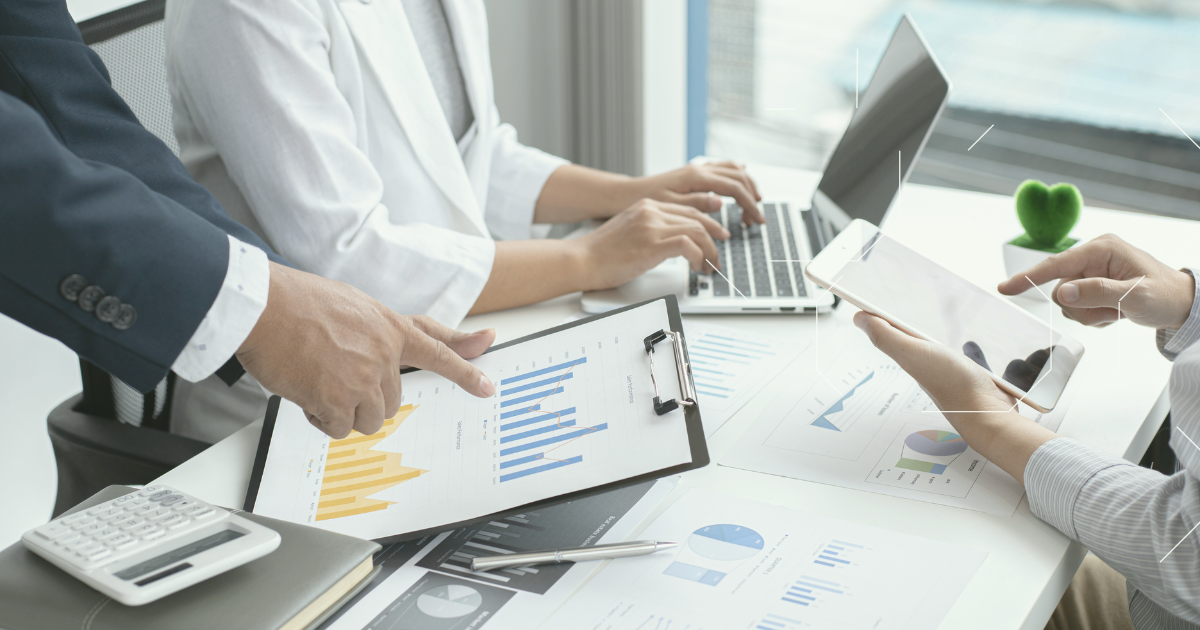 We know that third-party cookies are on their way out, but the deep-data connection to your future audience isn't gone.
With new challenges are coming new solutions – the shift to first-party data will allow you to pinpoint and own your audience's true preferences, giving you greater control over your content strategy, customer experience, and marketing journey.
Browsers like Firefox and Safari have already abolished third-party cookie tracking along with Apple's iOS update in 2020, while Google has announced it will deprecate cookies by 2024, after delaying the initial deadline.
But how did we get here? It all started with new regulations – privacy regulation and consumer data protection, the hot topics of the past year. Let's take a deeper look into how cookieless tracking technology is evolving in today's digital landscape.
The need to transition to a cookieless world
We can't deny it, cookies are Off and privacy-safe tracking is On.
If you are wondering what a cookie is, we assure you it's a very common aspect of your online activity. A cookie is a small file on a website domain used to collect information about visitors and improve their onsite experience. For example, cookies let a website know about a visitor's preferred language, like English or German.
Nothing special until now, right? But let's see a quick breakdown of the cookie-tracking process:
Third-party cookies, or small data files, are stored in a user's browser while visiting a website
Marketers and brands associated with these domains use this information to build marketing profiles and target ads based on user behaviour
User identification requires synchronization across hundreds of ad serving platforms and tech vendors in order to identify a single user across all networks.
After all that, cookie-based targeting only captures a fraction of users, meaning the majority of total traffic and advertising potential are left untapped. Not to mention the difficulty to respect the latest privacy regulations.
How will the removal of third-party cookies affect digital marketing campaigns?
We know that cookie-based data is among the most commonly used data for digital marketing strategies.
You will probably find it harder to impact a user on different websites (audience extension) and to find similar target groups to create lookalike audiences and generate brand awareness and personalized ads.
In addition, you may also find it difficult to know and limit the number of times a user sees your ads in a given time period…and so on. Even though the list is probably longer, there's nothing to be worried about. First-party data has your back!
Because it identifies unique user behaviour and transaction information, first-party data is considerably more valuable to advertisers than other data. First-party data is based on the individual user's activity instead of group activity, so it's incredibly accurate, allowing for superior ad targeting and user experience. And the cherry on top – it complies with privacy regulations.
What is first-party data?
Have you ever submitted your email address to an eCommerce website to get that discount code? If so, you provided them first-party data.
Have you ever visited a website to navigate, interact and purchase? That behaviour's also the company's first-party data.
Have you ever clicked a deep link within an email to download the company's mobile app? You've certainly provided even more first-party data.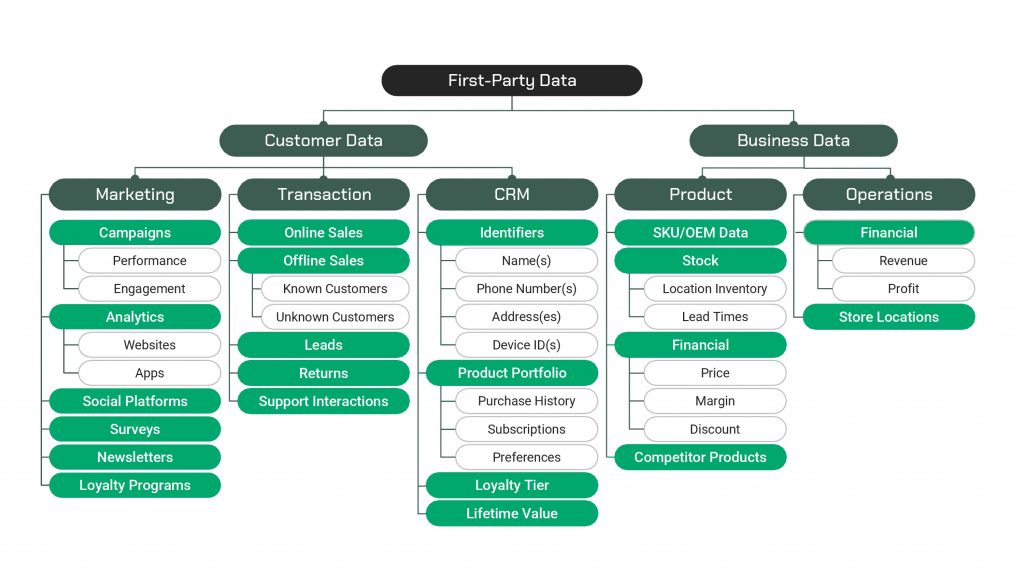 So far, so good, but how is first-party data actually helping you? We've got a long list, but we've narrowed it to the most impactful benefits.
Because first-party data is your own raw data, you have the power to choose how it's collected, stored, managed, and secured. Controlling these parameters means you can ensure its accuracy and integrity.
First-party data gives you a competitive advantage since your company maintains exclusive ownership of it. From your own data, you can create audiences perfectly tailored to your needs.
It's also more relevant and accurate than third-party data since it provides data that your existing prospects and customers have willingly given directly to you.
The enactment of CCPA and GDPR is marking it difficult to capture third-party data. First-party data, on the other hand, complies with all of these new privacy regulations, making it more valuable than ever.
Get ready to embrace first-party data
Well, we reached the end of our first-party data chapter, but it's only the beginning for you.
Keep in mind that the way we are used to advertising to users across many channels will not be the same and we need to constantly adapt our strategies to be in line with what is happening worldwide in terms of privacy regulations. The sooner we embrace the change, the better.
If your goal is to get to know your customers, you're in luck. First-party data seems to be the golden ticket for a cookieless future and for discovering personalised, accurate, and relevant insights for your business.
If you'd like know how we can help your business thrive in a cookieless world, get in touch here.
Enjoy the article?
Considering sharing with others