Getting ready for the cookieless future: Social media mining
Social media marketing is most effective when your goals and plans are based on real data. Let's delve into the world of social media data mining to learn about it and its benefits.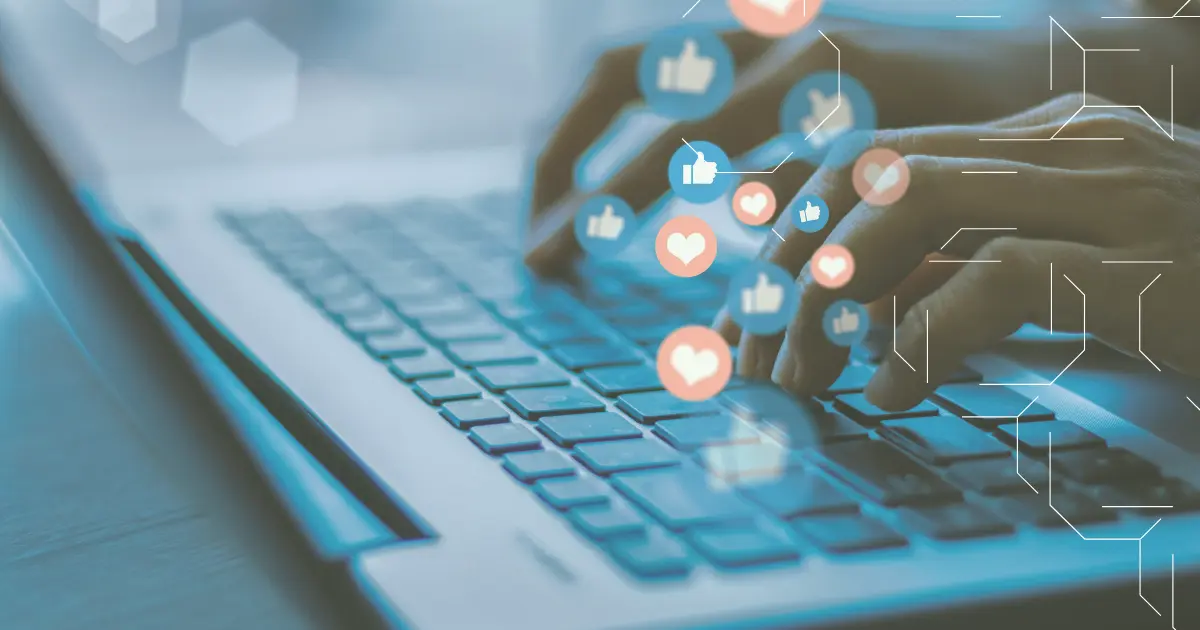 By the time you finish reading this sentence, hundreds-of-thousands of comments, pictures, and videos have been posted on social media.
But is this massive amount of information that is produced day-by-day of any use to your business? Data is the currency of the 21st century so the answer is clearly yes. One of the best ways to discover the hidden characteristics of your audience is through social media mining. A hot topic in today's marketing landscape.
So let's find out what social media mining is and how it can generate the most reliable and relevant insights into your audience.
What is social media mining?
You can probably guess what it means. Social media mining usually involves the collection, processing, and analysis of raw data obtained from social media platforms such as Facebook, Instagram, Twitter, TikTok, LinkedIn, YouTube, and others, to reveal meaningful patterns and trends and provide insightful and actionable information.
Through this process, you can look at various types of social data. Either publicly available (age, gender, job profession, etc.) or generated on a daily basis on social media platforms (comments, likes, clicks, etc.).
This data illustrates people's attitudes, connections, behaviour, and feelings toward a certain topic, product, or service. You can find useful information like the number of followers, comments, likes, or shares and even engagement rates and hashtag usage. When the time comes to improve your marketing strategy, just make sure you focus on this type of data.
How is social media mining used and by who?
At the moment, social media mining is widely used and its value is highly recognised across many fields and brands.
This process is mainly used by businesses, but in recent years, researchers and even government agencies have started taking advantage of it. All types of businesses, including hotels, retailers, manufacturers and others, buy data sets from data mining companies to help them customise the customer's experience, improve their strategies and optimise their businesses.
Social media mining has become an important aspect in terms of audience research for today's Chief Marketing Officer (CMO). If you find yourself among them, by using it you can reach various core business objectives easier:
Brand Management – Develop a better relationship with your target market by quantifying how your brand is currently perceived and how needs to be perceived to meet your objectives
Customer Service – Increase customer loyalty using the unbiased opinions of customer experiences with your brand
Market Research – Maintain competitiveness by gathering information and insight into your target audience
Product Marketing – Strategically portray your value proposition by understanding what prospects and customers want
Of course, it doesn't have to sound too serious because there are many funny and creative ways to benefit from social media mining!
One of the most iconic examples is the Spotify ad campaign which was based on subscriber data. The brand told stories of listeners through carefully selected data points by leveraging insights in witty outdoor campaigns to bring to life how music unites different human experiences. No to mention that this approach led to them being named Media Brand of the Year in 2018.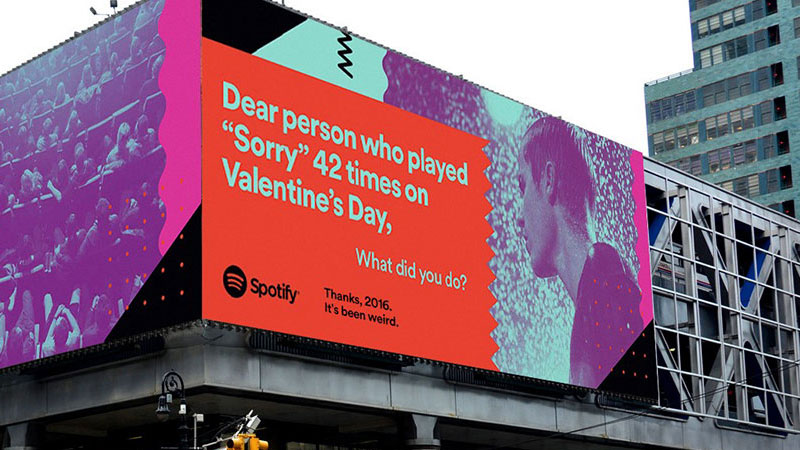 How does social media mining work?
There is plenty of data that is already publicly available. For example age, sex, race, geographic location, job profession, languages you speak, friends and connections and many more. But the real gem is the unstructured content of what you post on social media. We're talking about tweets, comments, likes – which is mainly what businesses are looking to mine.
Sounds great, right? To do all this, there are some techniques that may utilise machine learning, and some may not, depending on how deep the "miners" are looking to explore.
Check out below some interesting social media data mining techniques:
1. Sentiment Analysis
You can use social media sentiment analysis to understand the emotions, evaluations, opinions and attitudes behind user-generated content from social media mining. It gives a clear sense of how people feel about your brand.
Did you ever want to get in the mind of your audience? Sentiment Analysis gives you the opportunity to explore the use of emojis, hashtags, comments, and even video content and to translate it into actionable insights.
2. Trend Research
Trend Research is another process of analysing who your audience is. It involves tracking keywords relevant to your brand or product, following trends, and analysing where people are talking about you. If you also want to understand your competition, you can apply the same analysis.
For example, if you own a restaurant, you can discover popular menu items in particular regions through trend research. Make sure you stay ahead of customer desires to predict which trends to capitalise on, and which to divert the budget from.
3. Influencer Search
Last, but certainly not least, influencer marketing is another technique worth reading about. Nowadays, businesses are using influencer marketing to help bring attention to products and services.
Social media mining can be helpful in identifying those influencers or users who have strong follower bases. Careful analysis of social data can help companies to find the right influencer that matches their audience and promote their offerings.
Bottom line
Social media platforms open the path for endless opportunities. But it's your decision if you choose to leverage the data you can get from them. After all, it's not even that complicated because using social media mining can provide you with the insights that you need for data-driven business decisions.
At Braidr, we focus on a clearly defined data signal that's actionable and relevant and will deliver results. If you need help, get in touch with our team.
Enjoy the article?
Considering sharing with others