Audience analysis: a tool to understand your market
You probably work hard to ensure a high quality for your products. But if you sell women clothes and your marketing campaigns only reach men, it doesn't matter how incredible the product is. The key is to know and understand your and performing audience analysis is how you achieve that.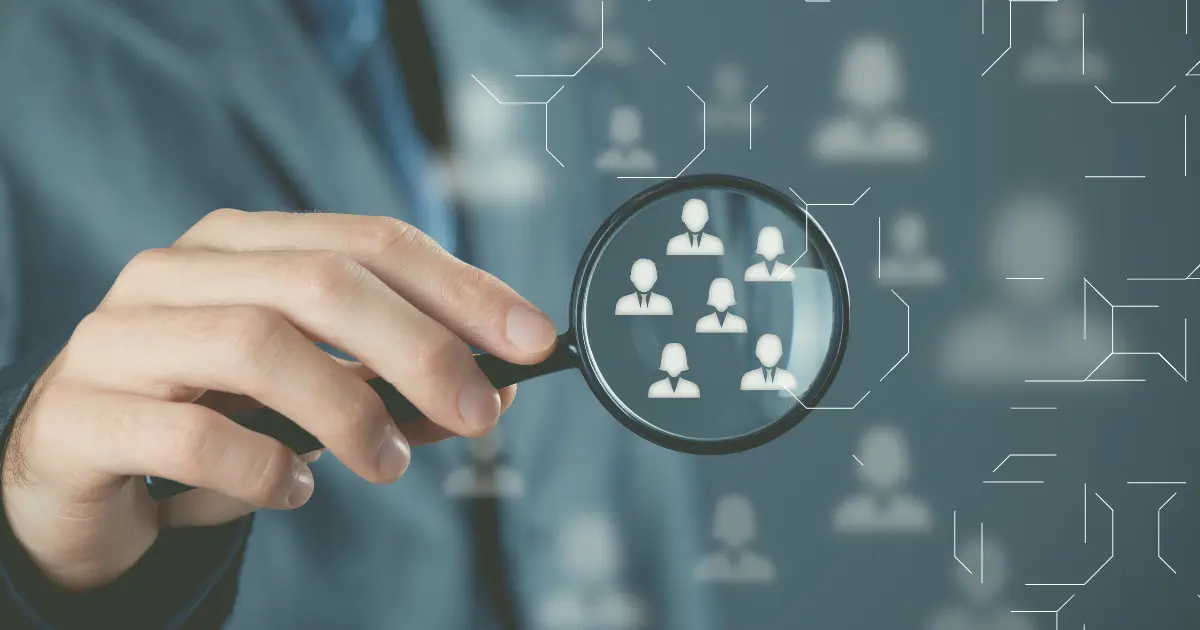 As a brand, it's very important to reach the right people. Before you think of launching a campaign or strategy, you will need to assess the target audience to make sure that all information provided is appropriate and appealing.
And as you probably may already know, your audience is on the Internet rapidly creating massive amounts of user-generated data every day. But what does the latest data tell us about people's digital behaviour? Check out the findings of a recent study:
57.6% of the global population uses social media, which is a 9.9% year-over-year increase.
4.55 billion social media users around the world
400 million new users joining social media in 2021
Engagement is high – 2 hours 27 minutes average daily use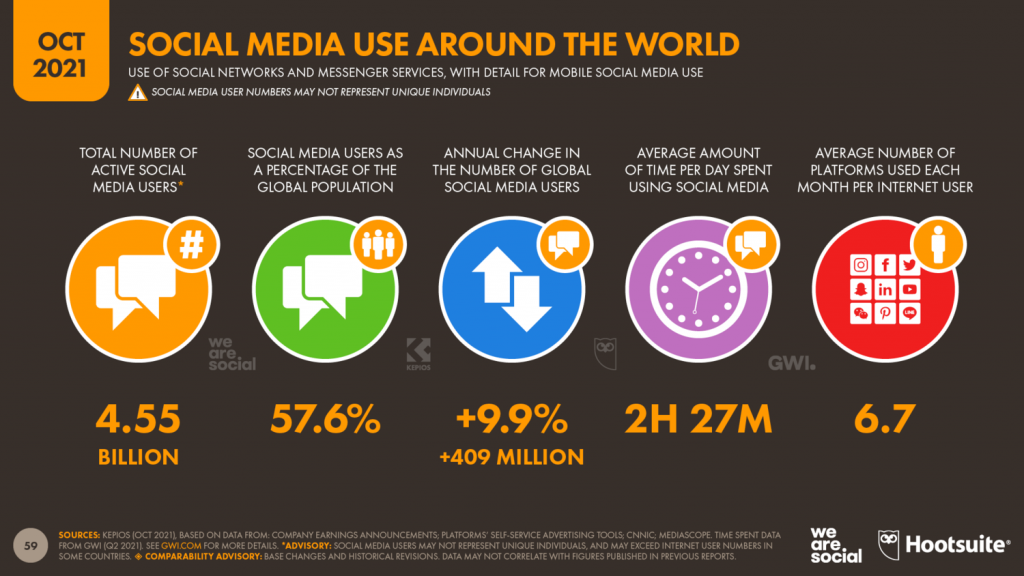 What is audience analysis?
First, let's answer an important question – what is audience analysis?
Audience analysis is the research of demographics, language, location, preferences, interests, and other metrics within a group. By analysing, you'll be able to provide useful and actionable consumer insights for your brand. There's no doubt that if you adapt your speech according to the types of audiences, you'll generate a better response.
However, you don't always have to do all the hard work. An audience analysis tool is a software that can help you process data about a defined audience like your prospects or current customers. This way you'll have access to the characteristics of this audience, from general demographics to specific interests.
If you are interested to understand how all this works, just keep reading.
People are constantly interacting online and they are showing interest in specific topics and products, by accessing various websites and apps. This data can come from a simple like, or from the information provided when signing up. Then, an audience analysis tool then compiles the data comprising demographics, behaviours, and interests and provides you with a profile for your target audience.
The analytics tools available now allow us to speed up research and data collection about your own audiences or your competitors' performance. What would have taken months of work before, it's now possible in just a few clicks!
Why do you need audience analysis?
Why should you have audience analysis as the cornerstone of your marketing strategies? You probably heard of the stages that make up the marketing funnel. That's one of the easiest ways to get the answer.
Starting from the top you have Awareness and Interest, where your focus will be on the visibility of your brand to consumers.
In the middle of the funnel, your prospects know the problem and they know you can provide that solution for them. At this stage, you will be working on developing customers' buying intent in order to secure conversions.
And of course, at the bottom of the funnel, you'll find those who have purchased, so your efforts should be to maintain relationships and retain customers.
Every stage we mentioned above requires different kinds of content and timing, but they all have one thing in common: a reliance on your understanding of who your audiences are. If you want to know where you should be reaching them, with what content, at what time, and how much you will have to spend to convert them, rely on as much data as possible.
How can you benefit from audience analysis?
1. Speak your audience's language and win their trust
If you choose to analyse your audience, it will be easier to form connections since you already know what they are interested in. A successful communication implies both speaker and audience being in sync when it comes to their motives and actions. The better you know the audience, the more you will benefit from the interaction. You can win people's trust by addressing the pain points and suggesting good solutions.
2. Make it easier for them to take action
Knowing your target audience gives you an opportunity to understand how they make a decision. It will be very useful to understand your audience's patterns – some people look for ways to save money and time, others spend more time and prefer quality over quantity. Addressing them in the right way is a promising way to get them on board and convince them to take action.
3. Understand your audience's needs and expectations
By knowing more about the target audience, you can estimate how receptive they would be to different segments of your speech. Audience analysis can help you realise what emotions may trigger your audience, what may offend them and how to persuade them. This way, you'll be able to establish with accuracy what you CAN do and what you CAN NOT do in your speech. You can play with the tone, analogies, jokes and call to action in a more audience-centric way, and this will create the expected impact on your audience.
Final thoughts
Do you want a more consumer-driven marketing strategy?
Start analysing your audience and you'll discover not just what potential customers are saying about your product, but your overall market. Using the right audience analysis framework can make a difference and can help you establish your core customer personas and to build them out for each stage of your buyer journey.
Now that we've given you the reasons behind knowing what your audience wants, it's up to you to take the next steps!
Enjoy the article?
Considering sharing with others